Our Story
Super Pop Snacks, is a mom created and family run delicious health food snack company based in Southern California.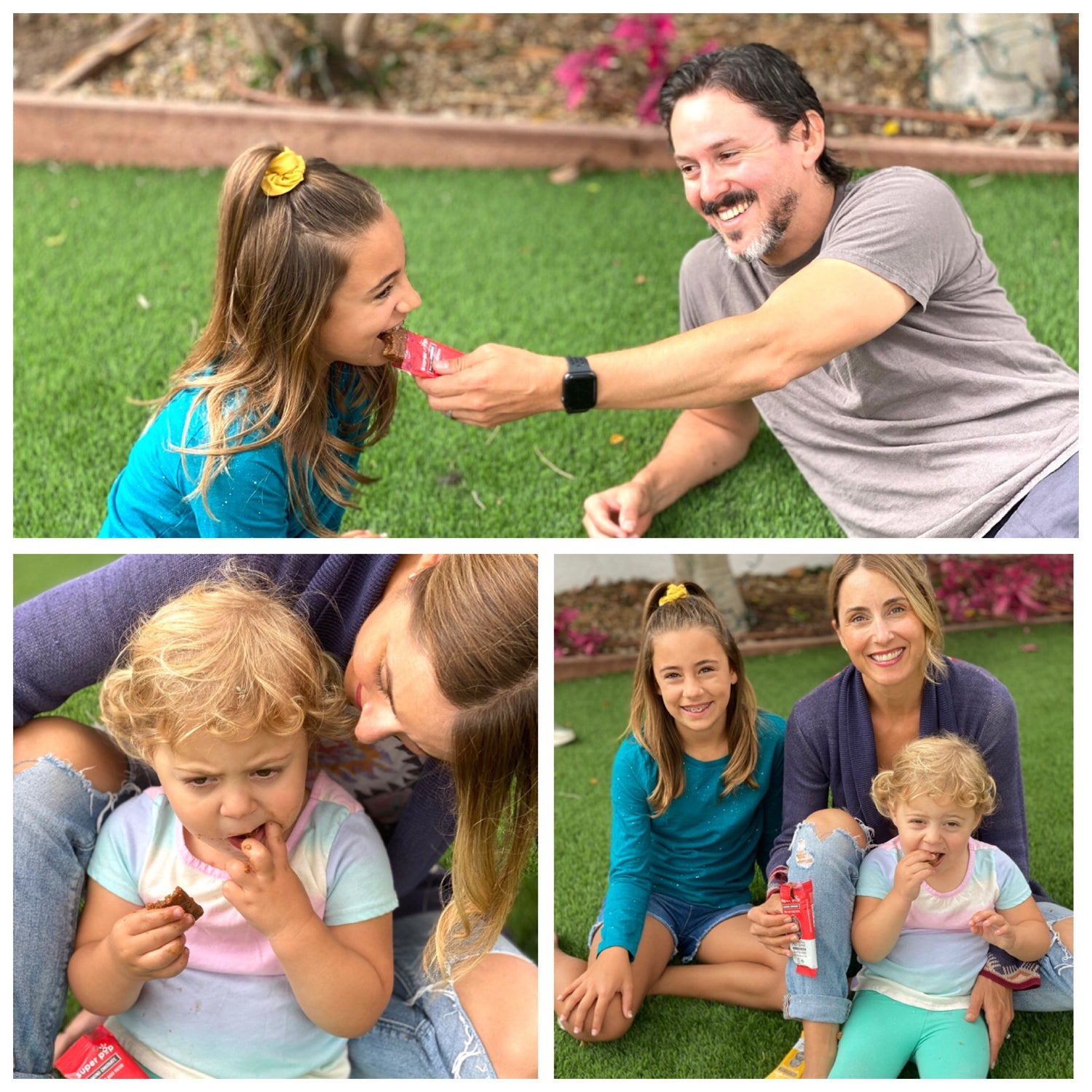 Family Owned
Melissa, creator of our all-natural nut butter snacks, wasn't satisfied with any of the current on-the-go options for her family. As a new mom working full-time she understood the daily juggle of family and work. She felt her family's nutrition suffered.
Melissa in her tiny apartment kitchen mixed and scienced a nut buttery mix that lead to the all-natural bars we have today. Family and friends tasted and wanted more. The family ran a booth at a local farmers market and often sold out. Their kids loved them. They felt better removing ingredients like corn syrup, artificial flavors and words you can't pronounce from their diet. Now having a quick on-the- go replacement, Super Pop Snacks was officially born and ready to share with everyone. With a lot of hard work and late nights, Super Pop can be found nationwide.
Good Anytime Of Day!
Life is busy, especially for families these days.  Super Pop is excited to help brighten your day and make your life a little easier with a delicious healthy snack option. Eat it on the go, with your coffee, add it to your favorite yogurt or even crumble it on ice cream. Super Pop provides the wholesome clean nutrition that gives you energy that can be enjoyed anytime, anywhere by everyone.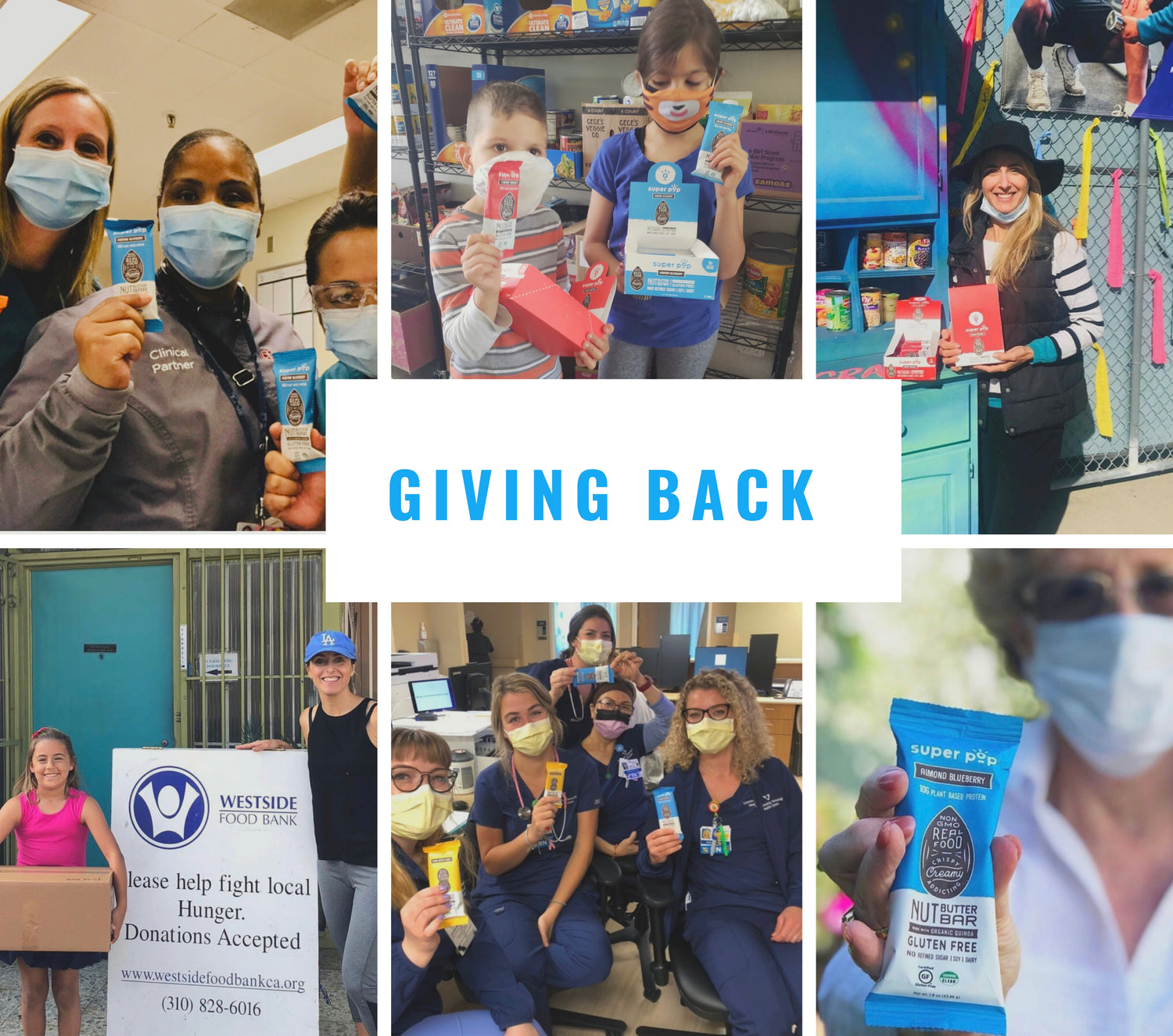 Our Mission
As a small, family run business, we are determined to be a part of a healthier future, not only for our kids but for all families. 
We use the slogan "Snack Powerfully" as a way to remind people to snack more mindfully and powerfully with nutritious, healthy and clean foods.
We know healthy foods are not always accessible for people. Here at Super Pop, we are trying to do our part and help those in need. Throughout the year we donate our nutritious bars to food banks, community outreach programs, homeless shelters, frontline workers and etc. 
Clean, Healthy, Energy, Snack Power